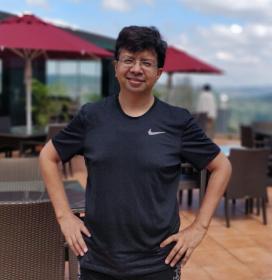 Rohit Srivastava
Founder, Indiacharts.com
Mr. Rohit Srivastava is the Founder and Author of the Popular market Blog Indiacharts.com an Industry Veteran in the field of Technical Analysis and has been charting the markets since 1990. Rohit Srivastava brings to the table almost 30 years of stock market experience. He has used his knowledge of Elliott Wave Analysis to Market Behaviour to come up with Models that Map the cycles of both Individual stocks and the Economy.
Elliott Wave Analysis is a behavioural science that allows for Market Forecasting, and its combination with Classic Technical Analysis gives us edge in execution of those views. Similarly the Business cycle of a stocks long term fundamental progression Maps with its long term Elliott Wave Progression and Rohit coined it as the 'Value Wave Investment' approach. He went on to do something similar in the field of Economics. Using the Kondratieff cycle and its known impact on inflation interest rates debt and growth, we can consider the right Asset allocation between bonds equities and gold. Rohit has mapped the Economic cycle to the Indian Economy in context of the 100 year Elliott Wave set up and where we are in the Long Wave to publish His Indian Economic winter reports that identified the NPA crisis years in advance.
An MBA in Finance from Mumbai University Rohit spend his most recent 18 years at Sharekhan Ltd. as a Market Analyst, Market Strategist, Head of Research and Fund Manager. He has now moved on as the Founder of Indiacharts as the Strategist for their own funds and Mentor for Market Analysis.