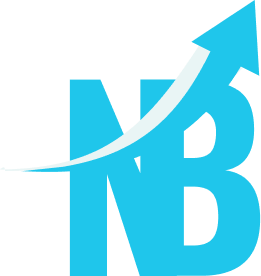 2.0
NIFTY BANKER 2.0
INDIA'S LARGEST ONLINE EVENT
NIFTY BANKER 2.0 is one of the largest retail trader's online conferences ever conducted in India. It is designed to assemble some of the best speakers in the trading community
NIFTY BANKER 2.0
INDIA'S LARGEST ONLINE STOCK TRADING CONFERENCE
NIFTY BANKER 2.0 is one of the largest retail Bank Nifty trader's online conferences in India. It is designed to assemble some of the best Bank Nifty traders, in order to share deeper trading knowledge to the retail trader's community.

GET INSPIRED
Learn from India's best speakers

EMPOWER YOURSELF
With Creative strategies, concepts and ideas

FOR RETAIL TRADERS
Most economical, diversified event ever planned

ONLINE SESSIONS
No Travel, boarding and lodging expenses

GLOBAL EVENT
Participation from traders across the world

POST EVENT NIGHTS
Access to Recordings for Lifetime
ABOUT THIS EVENT
NIFTY BANKER 2.0 INDIA'S LARGEST ONLINE STOCK TRADERS CONFERENCE…
At Traders Gurukul complex financial concepts are simplified where everything is under one roof, so put your learning into practice because all featured products are reviewed here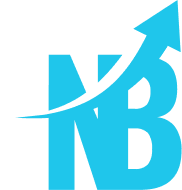 WHAT DOES NIFTY BANKER 2.0 OFFER TO RETAIL TRADERS?
12 speakers across India
12 Strategies
12 Days of Action
Access to recordings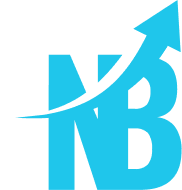 WHAT CAN RETAIL TRADERS EXPECT FROM NIFTY BANKER 2.0?
Market Knowledge across topics
Best content
Good speakers
Topics across various themes of trading
Zero sales pitch or promotions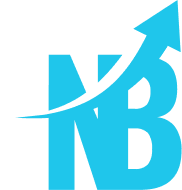 WHAT NIFTY BANKER 2.0 WILL NOT OFFER TO RETAIL TRADERS?
No holy grail systems
No secrets formulas
No Ponzi schemes
No Quick rich models
No money doubling strategies

Online sessions. 12 Speakers. Learn from India's best speakers

Jan 19 - Jan 30 2022. Attend event daily from 08:00 PM – 10:00 PM

10000 available seats. Hurry up! Few tickets are still left before it gets full

Don't miss exclusive offers for our Trader Gurukul's members
NIFTY BANKER 2.0
19 Jan 2022 20:00 - 30 Jan, 2022 22:00
3000 6000
50% OFF
3000 6000
50% OFF
19 Jan TO 30 Jan
SPEAKERS SCHEDULED FOR WEEK EVENT…
Are we in a Bull Market Or Bubble ?
Date :19-Jan-2022 ,
Time : 20:00
The start of a ferocious rally from the depths of the March 2020 crash has surprised many market participants. The Truth lies in Understanding long-term economic cycles and putting it in context of what has changed during the last 2 years. It explains the reason behind what has become a relentless move halted only by 5-6 week corrections which are less than 10% in size. We explore how this might pan out in the coming years and the opportunity in Investing. How to differentiate a Bubble from a Bull Market.

Powerful Gap up/down and momentum reversal strategy in Index
Date :20-Jan-2022 ,
Time : 20:00
Enter and exit in Nifty and Banknifty during gap up/down with a very good risk Reward setup
Learn how the momentum reversal and implied volatility helps you gauge market direction and help you make money in both bullish and bearish market.

Backtest report of this strategy shows 180% annual return


Rough agenda ::
Learn a simple yet powerful strategy which can be setup by spending just 10 min a day .
You can even create scan alert on trading view and chartink to get alerts on the days when entry setup is formed

How to Trade Bank Nifty for a living
Date :21-Jan-2022 ,
Time : 20:00
Detailed Description

In this session i will be sharing how we can consistently and smartly make money out of trading Futures and Options in Bank Nifty. A pure systematic approach to trade Bank Nifty Futures and options with fixed set of rules to follow. An easy and effective method to make a living out of the same

Agenda

I will be sharing a setup with less gyan and more practical examples where i will be sharing a rule based systematic strategy to trade Bank Nifty Futures and Options where you can easily make money using some indicators

Momentum Short - Index option selling using Trend following
Date :22-Jan-2022 ,
Time : 20:00
Options are a dying asset. Pick any option chart and unless the option is deep ITM, it is always in a downtrend. Hence it makes sense to trade in the direction of the trend i.e selling the options and let them go to 0 or trail our profits.

With a solid fundamental theory in mind we worked on Momentum Short strategy where we identify options on weekly expiry and pinpoint where is the optimum point to go short with clear downtrend and momentum. We can be wrong sometimes on some of the trades but not wrong on all the trades all of the times which is proven by back test of the Momentum Short Strategy.

Blue Mountain Strategy for Index Trading
Date :23-Jan-2022 ,
Time : 20:00
The Indexes are driven by a few stocks which have heavy weights. These stocks drive the major returns of the indices, but they also have their share of volatility. Our strategy aims to capture the upsides of these stocks while at the same time minimize downsides by appropriate hedges. Rather than purely looking at Returns, Risk-Adjusted returns is how we believe a strategy or investment may be evaluated

Agenda:
1. Selection of components
2. Entry Rules
3. Exit Rules
4. Building the Hedges
5. Analysing the performance

A Nifty Mean Reversion Story
Date :24-Jan-2022 ,
Time : 20:00
Indices oscillate between mean reverting and trending regimes over in various time frames. We discuss some simple methods to evaluate Mean Reversion techniques and build trading systems with this concept.

The talk delves into details of our group of Mean Reversion systems, SNAP and how it is built with a specific example of a simple system and it's details.

It will be up to the participant to go deeper and build for themselves taking it forward.

The Art of Option Adjustments in famous Iron Fly
Date :25-Jan-2022 ,
Time : 20:00
Adjustment is an art in which we shift or change our positions according to changing market conditions.
Learning Option adjustment methods like 'Reverse Buying' which can help in reducing losses or eliminating loss altogether.

In these adjustments we will tell you, how to make your trade complete free means loss less, either you will get small profit or big profit

Ignite your way to Massive Profits by trading Indian Index
Date :26-Jan-2022 ,
Time : 20:00
Discover the simple elegant and power method of squaring price and time. This is one of WD Gann essntial principles to indicate trend change. Understanding this principle, will put you ahead of 90% of the traders and investors in the markets. In this session, discover and learn to convert price into time cycles and not only forecast future trend change dates, but also profit from it immensely. Taking simple numbers, Anant Acharya will show you how to instantly convert prices into powerful time cycles, that can be seen in the markets.

Creating Successful Options Payoff Using Charts
Date :27-Jan-2022 ,
Time : 20:00
Options Using Japanese candlesticks, Fibonacci Levels, Volumes, Bollinger Bands, Momentum Indicators and Open Interest Analysis/PCR

Using these technical analysis tools find out which options strategies to be used in trending and non trending markets

Systematic Index Trading for long term consistent returns
Date :28-Jan-2022 ,
Time : 20:00
Lets learn
1) Identifying the primary TREND of index & trading in the direction of primary trend

2) System based STOP-LOSS & How to TRAIL it?

3) How to enter when market opens with Gaps?

4) Can be applied on any instrument

Intraday Trading using BN options : For Disciplined Traders
Date :29-Jan-2022 ,
Time : 20:00
We will discuss about multiple strategies which can be used in combination on the basis of nature of premiums and vix on each day. Traders will learn how to make consistent money by using the strategies which are backtested on last 5 years data along with concepts of money management, risk, drawdowns etc. Option selling yields money for doing nothing, hence patience & discipline is required.
Will discuss a set of various strategies which can be used by traders on the basis of theta decay on various days. They will be non directional.
The Double Engulf Index trading strategy
Date :30-Jan-2022 ,
Time : 20:00
Understand the art of defining the trend.
Understand how institutions trap retail traders
finally
we will discover the art of trading the double engulf strategy along with clear Entry, Stop loss and target rules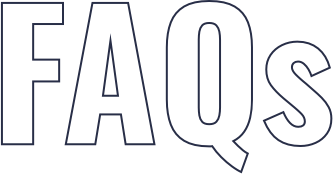 What is NIFTY BANKER 2.0 ?
NIFTY BANKER 2.0 is one of the largest retail Bank Nifty trader's online conferences in India. It is designed to assemble some of the best Bank Nifty traders, in order to share deeper trading knowledge to the retail trader's community. It is an exclusive annual event of the Traders Gurukul family. NIFTY BANKER 2.0 is the 4th successful event from the Traders Gurukul family.
---
What is the price of NIFTY BANKER 2.0?
NIFTY BANKER 2.0 Event price is 6000rs. Early bird fees, for first 200 members, after a discount is Rs.3000/- exclusive of GST
---
How to join the live event?
All paid participants will get Goto webinar joining link by Email..
---
What will I get out of NIFTY BANKER 2.0?
You will get to listen to 12 awesome speakers talking about intraday trading sitting at the comfort of your home. We will also provide access to recordings post the event.
---
What if I miss a webinar?
Do not worry. You will get access to recordings from your trainer
---
You can cancel and request for a refund before the sessions begin. However, Refund will not be entertained after the sessions start
---
Where will I get more details about the trainer?
you can get detailed information from the speaker pages in our website
---
How do I attend the live sessions?
all the information will be shared to your registered email id well in advance with all the steps to attend the webinar
---
Can I write review for the trainings?
YES. All paid students can write reviews about their classes in their student dashboard
---
Can I refer my friends to the programs?
YES. You can refer your friends to all the traders gurukul programs. Just send your personal referral link to your friends for 20% revenue share.
---
---
NIFTY BANKER 2.0
INDIA'S LARGEST ONLINE STOCK TRADERS CONFERENCE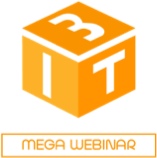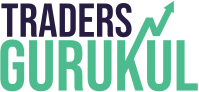 OFFERS:

Enrol 25 friends into Free Traders Gurukul community to get 100% refund of the NIFTY BANKER 2.0
FEES:

Get 20% royalty pay of tradersgurukul revenue for all purchases by your referral for the rest of time
How to enroll? exclusive offers for
NIFTY BANKER 2.0

members

STEP 1
Register in www.tradersgurukul.com website.

STEP 2
Do Email and mobile number OTP authentication

STEP 3
Make payment for the NIFTY BANKER 2.0 program.

STEP 4
Refer your friends to grab all the offers.